Khanacross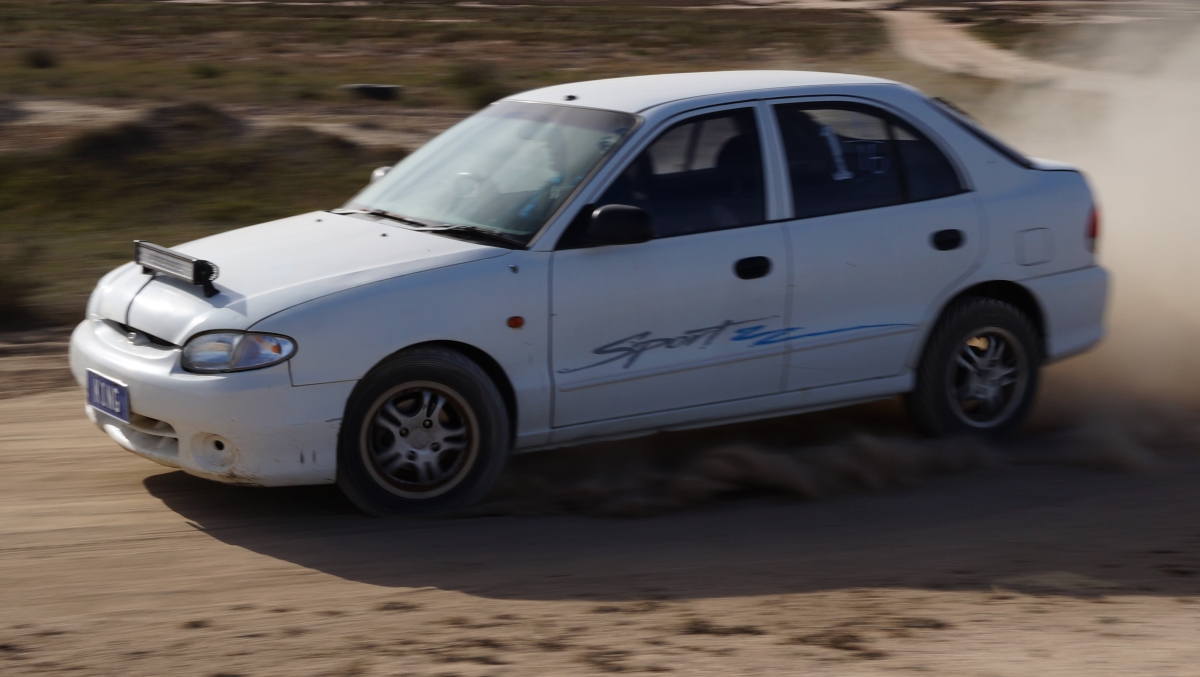 Duration: 8 Hours (approx.)
Location: WA
Product code: Khanacross
Khanacross (KX) is designed as a step up from Motorkhana. The KX tests are faster and longer than Motorkhana.
Our KX's are run only on loose surfaces (dirt). As with a MK, drivers still need to start and stop in a garage and follow the correct course route. Similar time penalties apply to those of Motorkhana events.
KX tests can be up to 1.5km long, use open or forest areas, weave around man made or natural obstacles and can have straights up to 90m long before a bend.
Depending on who is running a KX and where it is being run, will determine the road conditions and set out of the tests. KX can also run in the dark (usually known as Twilight Events).
Unlike Motorkhanas, there a generally no maps provided for KX tests. Instead a drive through is conducted where all competitors drive through each test at slow speed in "Indian File" to familiarise themselves with the route.
Multiple KX tests can be run during the day and often more than one test runs at once.
Only one driver competes on the test at a time (no co-driver except for junior drivers) and timing is done by stop watches or beam timing.
The winner of a Khanacross has the lowest cumulative time for all tests with the least amount of time penalties.